Who doesn't know J. D. Salinger?
Well! if your answer is no then you might know about the novel "Catcher in the Rye"?
If your answer is still No, then you are missing out a lot of amazing work.
Today, that is, January 1st 1919, Jerome David Salinger was born. Of course he was not a conformist therefore his family and society were not ready to accept what he had to offer.
Like any other father, Sol Salinger wanted him to become a businessman. But he was a legend in making. To cut the long story short he was sent to different places to try out his luck. But finally he came back to New York, yet again, he started taking night classes at Columbia University. There Professor Whit Burnett changed his life for good. He pushed the young writer to reach his best creative potential. And soon, his work started appearing in famous magazines like 'Story', 'Collier's' and 'Saturday Evening Post.'
Professor Whit was not the only life-changing experience. World War II was another impressionable experience of his life. After Pearl Harbour, he served in the military during Normandy Invasion. His whole service was spent basically spent in writing and planning the chapters for his masterpiece where Holden Caulfield was the main character. He didn't escape the war trauma. But that all became part of what he was.
These two experiences undoubtedly pushed the already impatient soul to its limits.
You can read about his personal life in detail everywhere. I am going to share my personal impressions of this legend. For me, he was more than a writer.
The best thing I have learned about his life is the fact that every moment of your life fuels the restless soul of a genuine writer. His short stories were mostly based on himself. His novel, Catcher in the Rye, was also based on some parts of his life. The main character – Holden – was his own reflection.
Just like a passionate artist, his mind was teeming with ideas. The writing process came to him as a necessity. During the war, when he couldn't get pen and paper, he used to read the events of his chapters to himself.
He was a revolutionary during the times when everyone around him was busy writing about the 'socially acceptable' themes. Everyone was accepted to follow certain rules of writing but he refused to follow anyone. He was writing for himself, not for his critics. It didn't mean that he was not open to criticism. He accepted what made sense to him. And thanks heavens for him following the norms.
Some might call him selfish but for me he respected himself. He respected his reclusive-ness. Although married twice, personal life didn't work out for him – just like any other genius who are not able to accept the things as they are. In 1953, two years after the immense success of Catcher in the Rye, he decided to leave New York. He refused to give any interview but there was just one. He was told that it was for a school magazine which was a lie. This gave him all the more reasons to raise the walls of solitude from society. Later, he even refused to get published. His madness adhered to the fact that writing was his therapy and his solace.
His slim body of work yet immense fame is another reason for aspiring writers to bleed their hearts out, rather than conforming to the norms of the world.
His Works
Published and anthologized stories
"Go See Eddie" (1940, republished in Fiction: Form & Experience, ed. William M. Jones, 1969 and in Three Early Stories, 2014)
"The Young Folks" (1940, republished in Three Early Stories, 2014)
"The Hang of It" (1941, republished in The Kit Book for Soldiers, Sailors and Marines, 1943)
"The Long Debut of Lois Taggett" (1942, republished in Stories: The Fiction of the Forties, ed. Whit Burnett, 1949)
"Once a Week Won't Kill You" (1944, republished in Three Early Stories, 2014)
"A Boy in France" (1945, republished in Post Stories 1942–45, ed. Ben Hibbs, 1946 and July/August 2010 issue of Saturday Evening Postmagazine)
"This Sandwich Has No Mayonnaise" (1945, republished in The Armchair Esquire, ed. L. Rust Hills, 1959)
"Slight Rebellion off Madison" (1946, republished in Wonderful Town: New York Stories from The New Yorker, ed. David Remnick, 2000)
"A Girl I Knew" (1948, republished in Best American Short Stories 1949, ed. Martha Foley, 1949)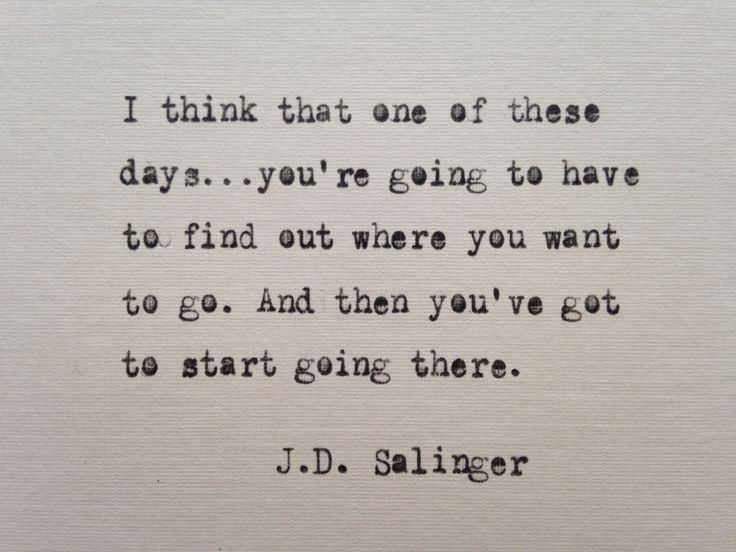 Books
The Catcher in the Rye(1951)
Nine Stories(1953)

"A Perfect Day for Bananafish" (1948)
"Uncle Wiggily in Connecticut" (1948)
"Just Before the War with the Eskimos" (1948)
"The Laughing Man" (1949)
"Down at the Dinghy" (1949)
"For Esmé—with Love and Squalor" (1950)
"Pretty Mouth and Green My Eyes" (1951)
"De Daumier-Smith's Blue Period" (1952)
"Teddy" (1953)

Franny and Zooey(1961)

"Franny" (1955)
"Zooey" (1957)

Raise High the Roof Beam, Carpenters and Seymour: An Introduction(1963)

"Raise High the Roof-Beam, Carpenters" (1955)
"Seymour: An Introduction" (1959)

Three Early Stories(2014)

"The Young Folks" (1940)
"Go See Eddie" (1940)
" Once a Week Won't Kill You" (1945)
Published and unanthologized stories
"The Heart of a Broken Story" (1941)
"Personal Notes of an Infantryman" (1942)
"The Varioni Brothers" (1943)
"Both Parties Concerned" (1944)
"Soft-Boiled Sergeant" (1944)
"Last Day of the Last Furlough" (1944)
"Elaine" (1945)
"The Stranger" (1945)
"I'm Crazy" (1945)
"A Young Girl in 1941 with No Waist at All" (1947)
"The Inverted Forest" (1947)
"Blue Melody" (1948)
"Hapworth 16, 1924" (1965)
Unpublished stories
" Hincher" (1942)
"The Last and Best of the Peter Pans" (1942)
"The Children's Echelon" (1944)
"Two Lonely Men" (1944)
"The Magic Foxhole" (1944)
"Birthday Boy" (1946)
"The Ocean Full of Bowling Balls" (1947)
Some Inspirational Quotes
"Don't ever tell anybody anything. If you do, you start missing everybody."

"Among other things, you'll find that you're not the first person who was ever confused and frightened and even sickened by human behavior. You're by no means alone on that score, you'll be excited and stimulated to know. Many, many men have been just as troubled morally and spiritually as you are right now. Happily, some of them kept records of their troubles. You'll learn from them—if you want to. Just as someday, if you have something to offer, someone will learn something from you. It's a beautiful reciprocal arrangement. And it isn't education. It's history. It's poetry."― The Catcher in the Rye
"I'm quite illiterate, but I read a lot. ― The Catcher in the Rye
"And I can't be running back and fourth forever between grief and high delight." ― Franny and Zooey

"I'm a kind of paranoiac in reverse. I suspect people of plotting to make me happy."― Raise High the Roof Beam, Carpenters & Seymour: An Introduction
"An artist's only concern is to shoot for some kind of perfection, and on his own terms, not anyone else's." ― Franny and Zooey
"The fact is always obvious much too late, but the most singular difference between happiness and joy is that happiness is a solid and joy a liquid."― Nine Stories
If you are planning to spend some quality reading time then grab Catcher in the Rye. You will thank me later.
Note: List of his work and images are taken from Google Images